It is rightly said that a picture is worth a thousand words, but a video is worth a million. But how easy is it to make explainer videos through the video software present in the market? Many companies boast how easy it is to use their software, but is it true in the case of the people who have no technical experience at all?
Let us find out the best explainer video software that makes it possible to make professional videos without any technical knowledge.
What makes a good explainer video?
There are certain characteristics of the best explainer video software. First, to stand out from the rest, the video should be completely unique. Secondly, always try to add some humor to it, to make it funny. Remember, not to make the things complex. Try to keep the video simple so that people know what you want to convey to them. Also, it is better to know your audience well before investing your time in explainer videos. . You should know the people you are trying to impress.
Now let us jump back to our topic and know about the seven best explainer video software free of 2020.
Vyond:
The software Vyond has plenty of features that will help you to give a professional look to your videos. It has modern templates that make animation very easy. It has up-to-date icons using which you can make videos of different styles. Besides it, the software has a solid sound gallery that enables you to add cool sound effects in your videos. The company offers a 14- day free trial to its customers, but it has feature restrictions. It offers three plans-Business, Personal, and Enterprise to its customers.
Animaker: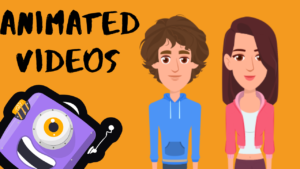 It is a cloud SaaS-based software. It is one of the easiest software to use and even a newbie can use it to create great-looking explainer videos. A variety of cartoons, animations, emotions, and assets will leave you in awe. Above all its interface is super easy to use; therefore, there is nothing to worry about if you have never made an explainer video.
Animaker works on the cloud, so there is no need to care about misplacing your earlier works. This explainer video software free download version is available with restrictions. However, you can choose from the four perfect plans it offers according to your needs.
Powtoon: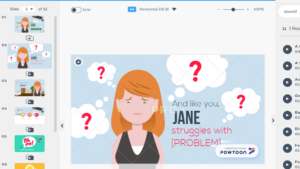 Powtoon is without a doubt an ultra-cool video creation application that enables you to make appealing videos, even if you do not have any technical knowledge. Everything works using drag and drop here. It has a wide range of infographics, cartoon 3D Character Animation Services, whiteboards, and animation styles. A pre-built music library in Powtoon is a game-changer. Using Powtoon, you can directly upload your videos to YouTube, etc. You can experiment with videos using its free version, but if you want quality visuals, consider buying a paid version.
Renderforest: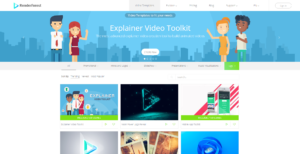 Renderforest is an amazing video creation application that allows you to create perfect videos in a matter of time. Its mind-blowing features can amaze any creative mind. It has a wide range of media templates, asses, logos, animation styles, using which you can create videos for any sector like Fashion, IT, etc. It has a vast collection of music and images that not only saves time but also let you create beautiful videos. Besides a free model, it also gives you five paid plans. You can select one based on your requirements.
Moovly: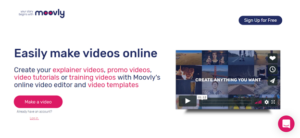 Moovly is also a multimedia creation platform. It is SaaS-based and gives its users all the features that enable them to produce super engaging videos. Moovly has a huge library of media and styles. Besides it, you can also add your own images, sounds, and videos to create stunning explainers. Its Video Automation feature helps you to distribute the videos to the customers. It also has a powerful cloud editor. The software is obtainable in both paid and free versions.
CrazyTalk Animator: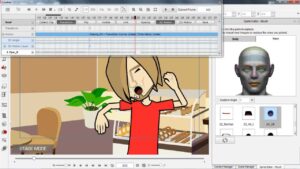 This particular software is available for both Mac and Windows users. It is the best explainer video software for Mac. It offers a G3 motion library to its users from where you can download humans, wings, and animal 3D characters animation. 2D motion key editing, timeline editing, elastic effect motion controller are some of its key features. Overall, this is a great app for creating explainer videos.
Wideo:
Wideo is extremely popular software. It is specially curated for enterprises and businesses. Using it, users can create explainer and promotional videos in a much simpler way. It has perfect templates; even a naïve user can create professional-looking explainer videos using it. It is an easy and flexible app for producing high-quality videos. Either you can use a free version or you can buy a subscription to engage potential customers using video content.
The subscription-based model lets you use advanced features like privacy control, monetization rights, and Full HD download.
The above-mentioned are the best explainer video software present in the market. Explainer videos have completely transformed the businesses and the use of all the above software will only help your business to grow and prosper.